Künstlerprofil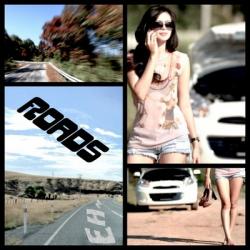 Stammdaten
Kontaktdaten
Beschreibung
Alexander Ehm has primarily been known in his Country and circle as a proficient soundtrack composer. He has made his way into producing new original music under the name EHM.

In 2001 he founded his new musical side project EHM. EHM created two celtic pop albums "Celtic Hearts" and "Celtic Power". These productions were released in 2011 and 2012.

In February 2013, the new album "Roads" was composed and produced and is a mixture between Country, Bluegrass, New Age and South American Music. The music is available in stores world wide and primarily popular on iTunes.

https://itunes.apple.com/us/artist/ehm/id466896977

Alexander Ehm was born 1977 in the German Democratic Republic. He has been primarily regarded as a Soundtrack Composer, who's first attempt in the music business was the EP Soldaten, released in 1994. He went on to the Soundtrack genre and has been involved in many productions. He is still working as a soundtrack composer.

After various other independent albums, Alexander Ehm signed a contract with the German Label "Haute Areal" in 2002. He released two albums for the label including, "Love Killer" and "13 Ways To Burn As Aphrodite's Son.