MARCO FIGUEIRA: Brazilliance
Von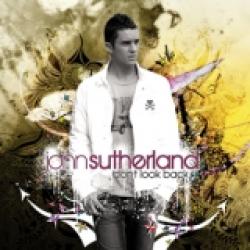 Bewertung:
Band:
MARCO FIGUEIRA
Titel: Brazilliance
Genre: Jazz & Blues

MARCO FIGUEIRA - Brazilliance Bei Amazon kaufen

MARCO FIGUEIRA - Brazilliance Bei Musicload kaufen
Label:
Blue Touca Music
Verlag: keine Angabe
VÖ: 31.03.2006
Singer, guitarist and songwriter, Marco Figueira was born in Carangola, a small town in the state of Minas Gerias, Brazil. His love of music found it's expression early on, when he began to sing and play guitar at the age of eight.
In 1988 Marco fulfilled a long-held dream of moving to New York where he quickly established himself as both a solo performer and bandleader, playing for a devoted following in a wide variety of venues.
In addition to leading his own groups, Marco was also a founding member of the Jazz influenced Brazilian vocal group Aluá, which continues to perform to great acclaim in clubs and concert halls throughout the North Eastern United States. New York afforded Marco the chance to study and play with some of the top performers in razilian and American jazz. He studied guitar with several notable guitarists, including Romero Lubambo and Paul Meyers, and voice with Datevik Hovanesian; however, an encounter with Brazilian guitarist Paulo André Tavares proved to be crucial to Marco's expanding career. Braziliance, Marco's first recording for Blue Toucan Music, is the result of that serendipitous meeting of musical minds.
---
Tracks
1. Vem Cá
2. Minha
3. Amizade
4. Olho de Peixe
5. Preta-Porter de Tafetá
6. Romance [Vocal Version]
7. Dunas
8. Corcovado (Quiet Nights)
9. Feito Nós
10. O Barquinho (Little Boat)
11. Aguas de Março (Waters of March)
12. Aluamania
13. Romance [*][Instrumental]
---
---
Das könnte Dich auch interessieren...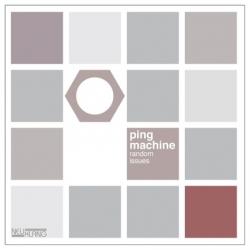 Ping Machine - Random Issues
Ping Machine steht für die Energie, mit der die eng verbundenen 13 Musiker die Stücke von Komponist, Leiter und Gitarrist Fred Maurin spielen. Auf RANDOM ISSUES präsentieren sie neue Kompositionen, die während Konzerten... [mehr]
Martin Dahanukar - Garuda
Nach dem Aufsehen erregenden Erstling "Nanda Devi" hat Martin Dahanukar mit seinem Quartett im Juni 2008 die Nachfolge-CD "Garuda" aufgenommen. Drei Jahre gemeinsamer Konzerterfahrungen und seither vertiefter Suche haben... [mehr]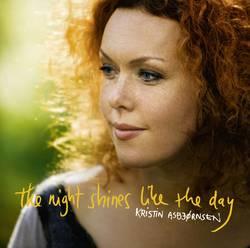 Kristin Asbjörnsen - The Night Shines Like The Day
Kaum in Norwegen veröffentlicht, schoß Kristin Asbjørnsens zweites Soloalbum "The Night Shines Like The Day" dort gleich auf den zweiten Platz der Pop-Charts hoch. Es ist das erste Album der Sängerin, das... [mehr]
: 09.03.2006